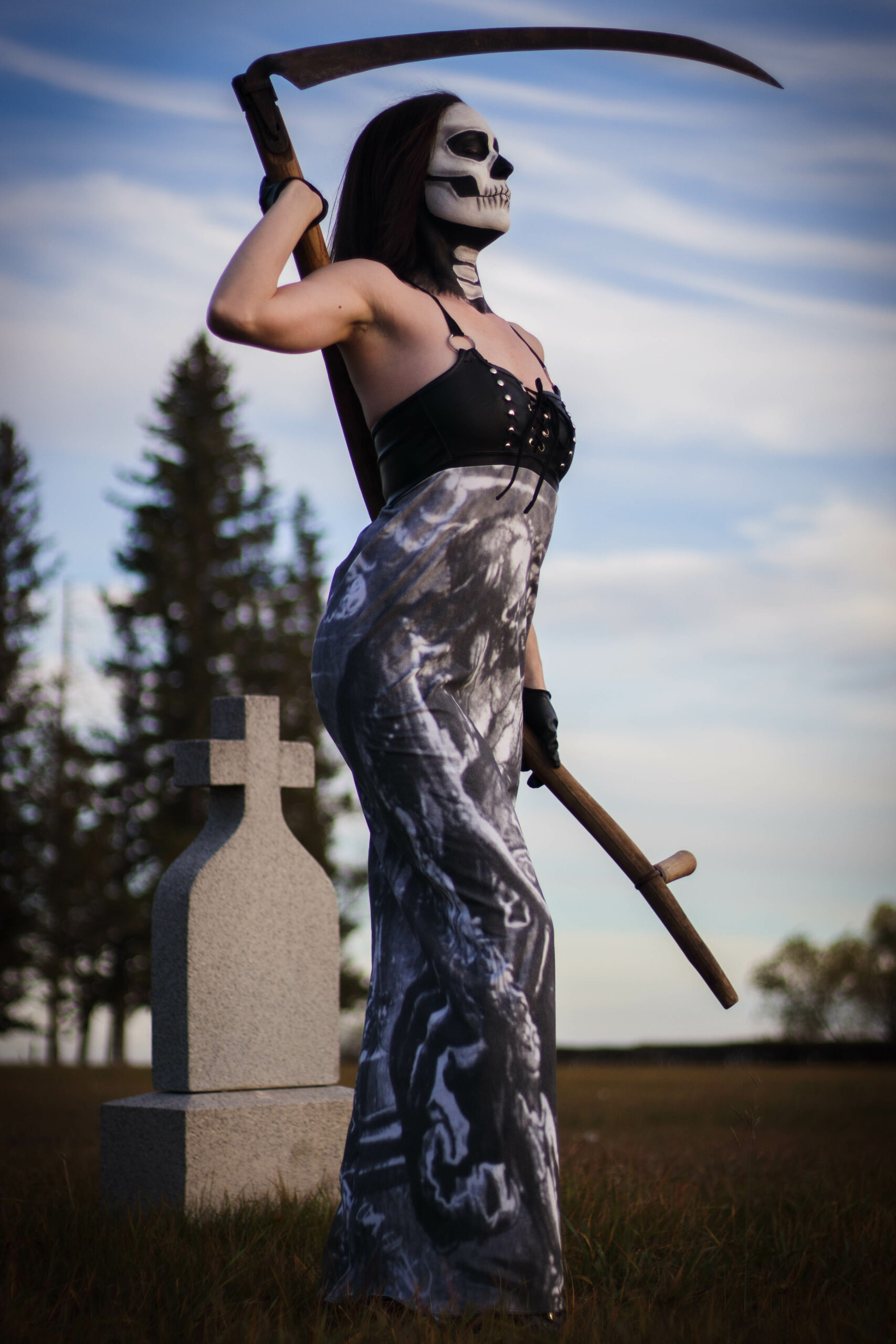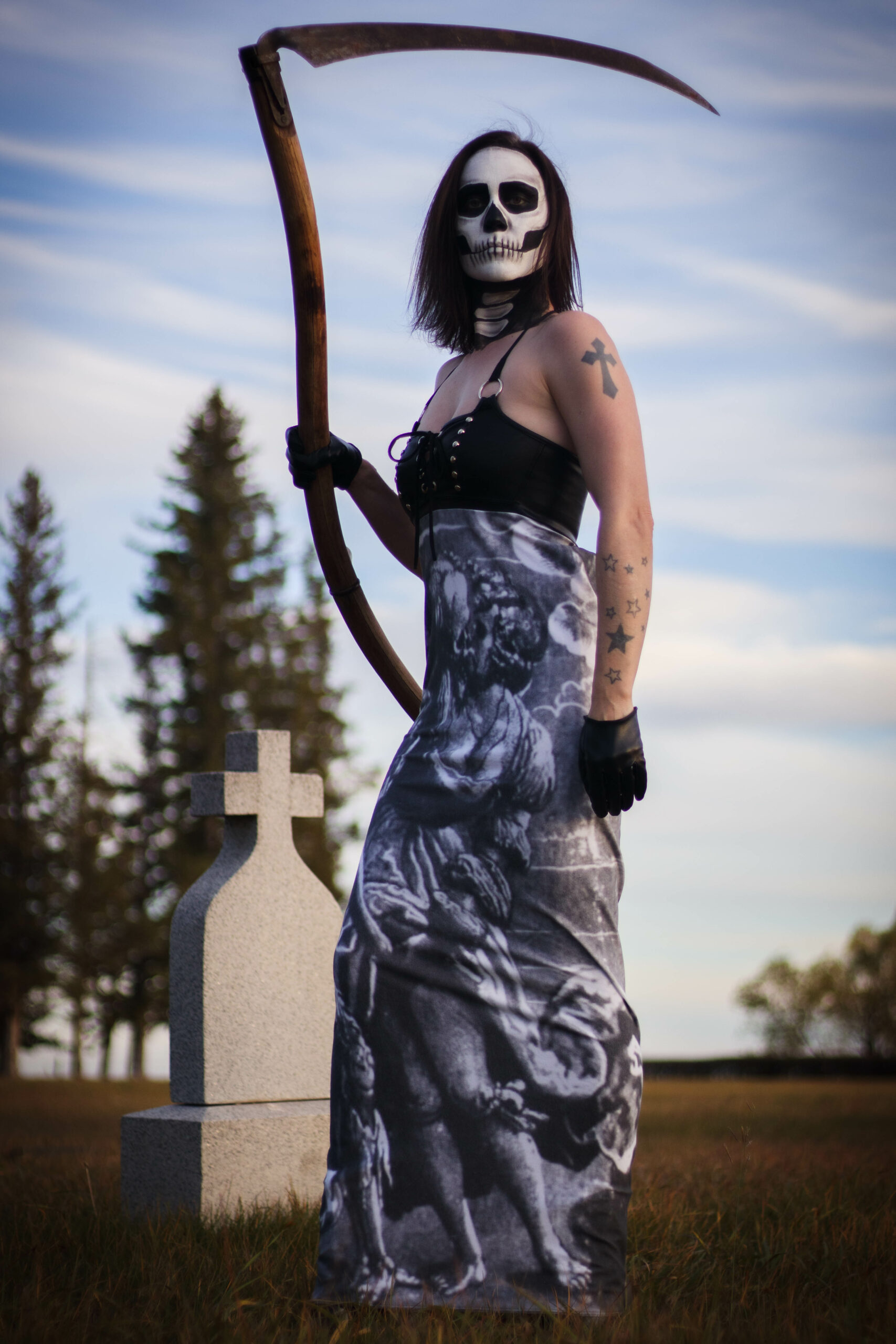 October 2021
The Maiden & Death Dress
The only dress fit to dance with death. One of a kind print of Niklaus Manuel Deutsch's classic 1519 woodcut of a skeleton in a very intimate embrace with a fair young maiden.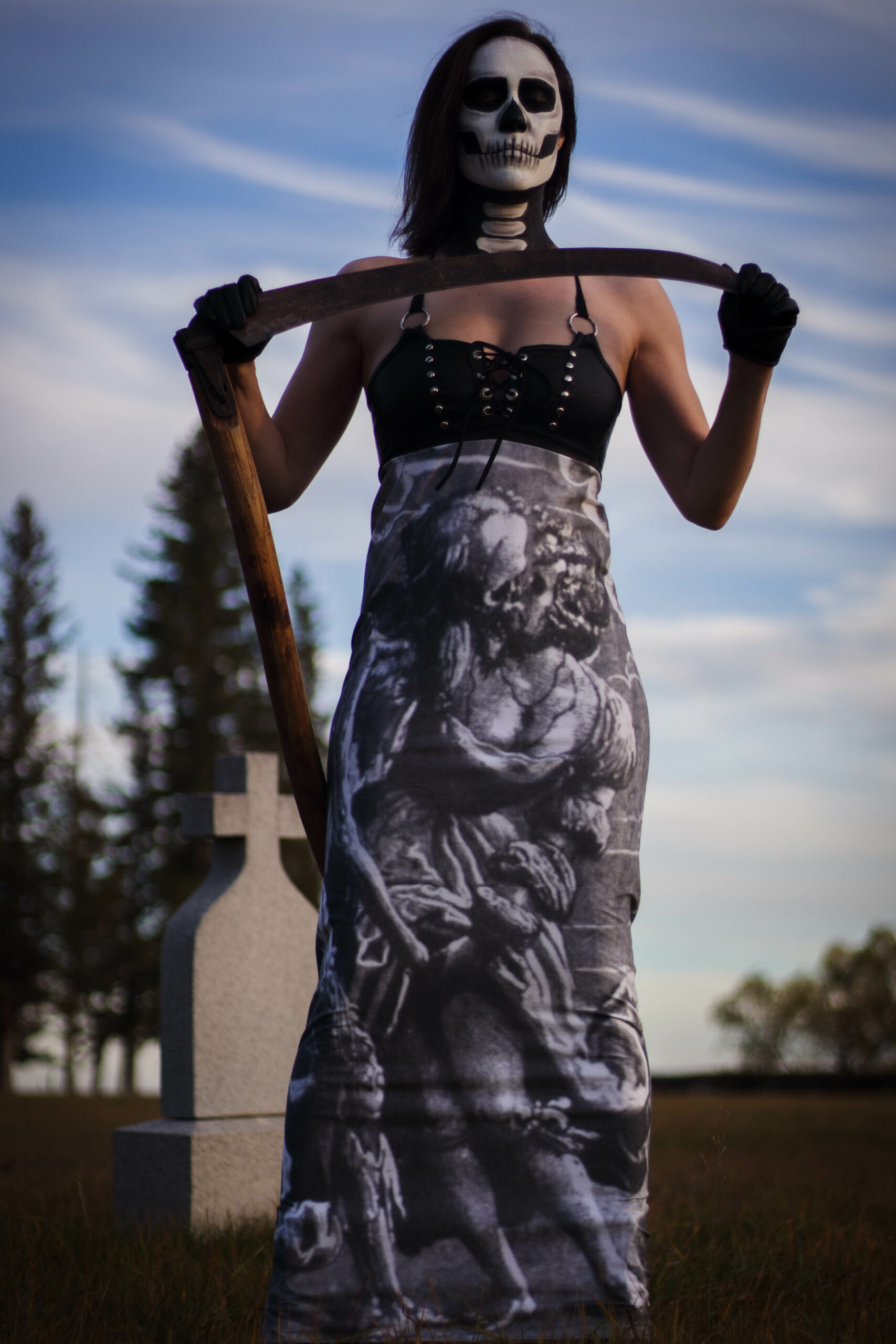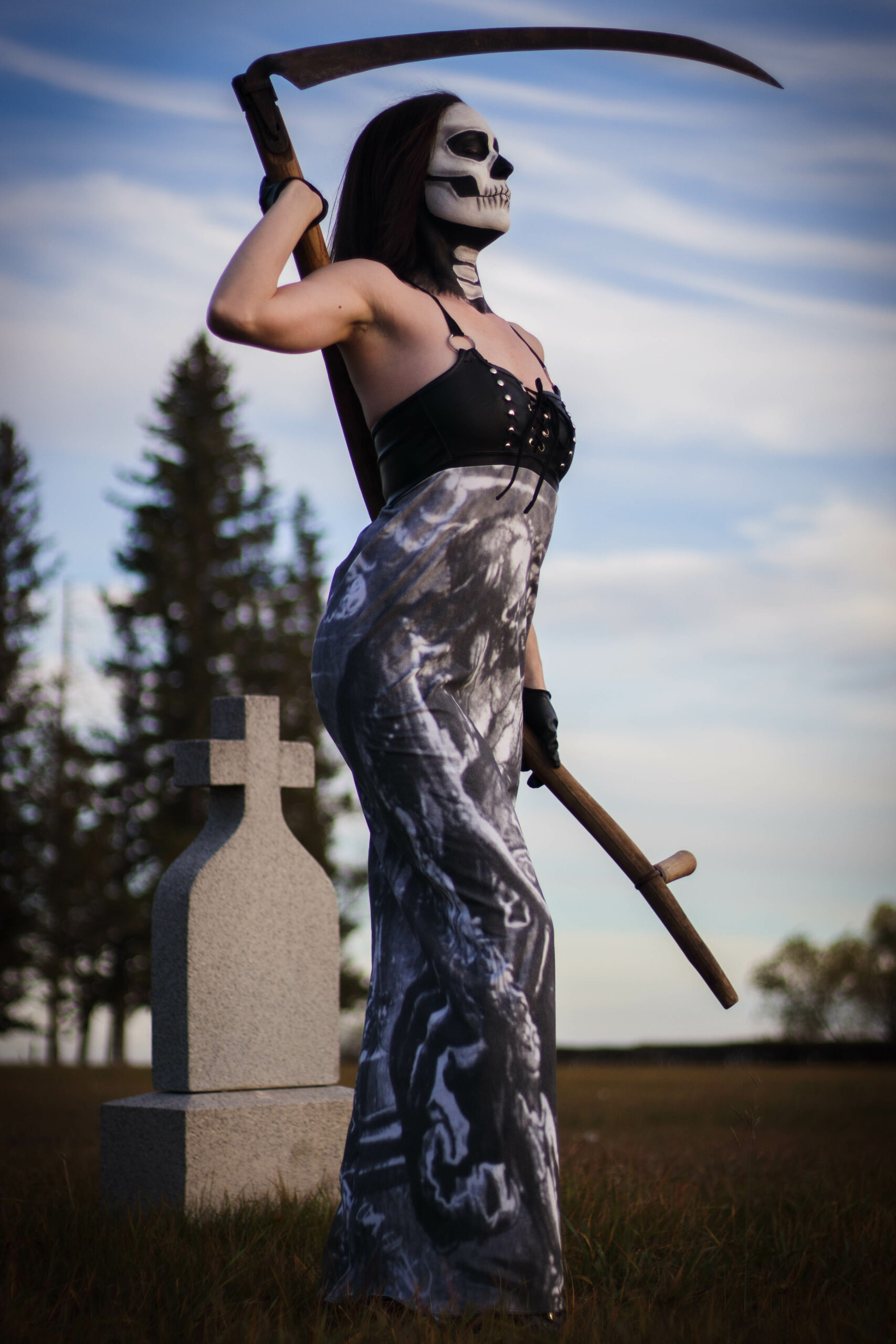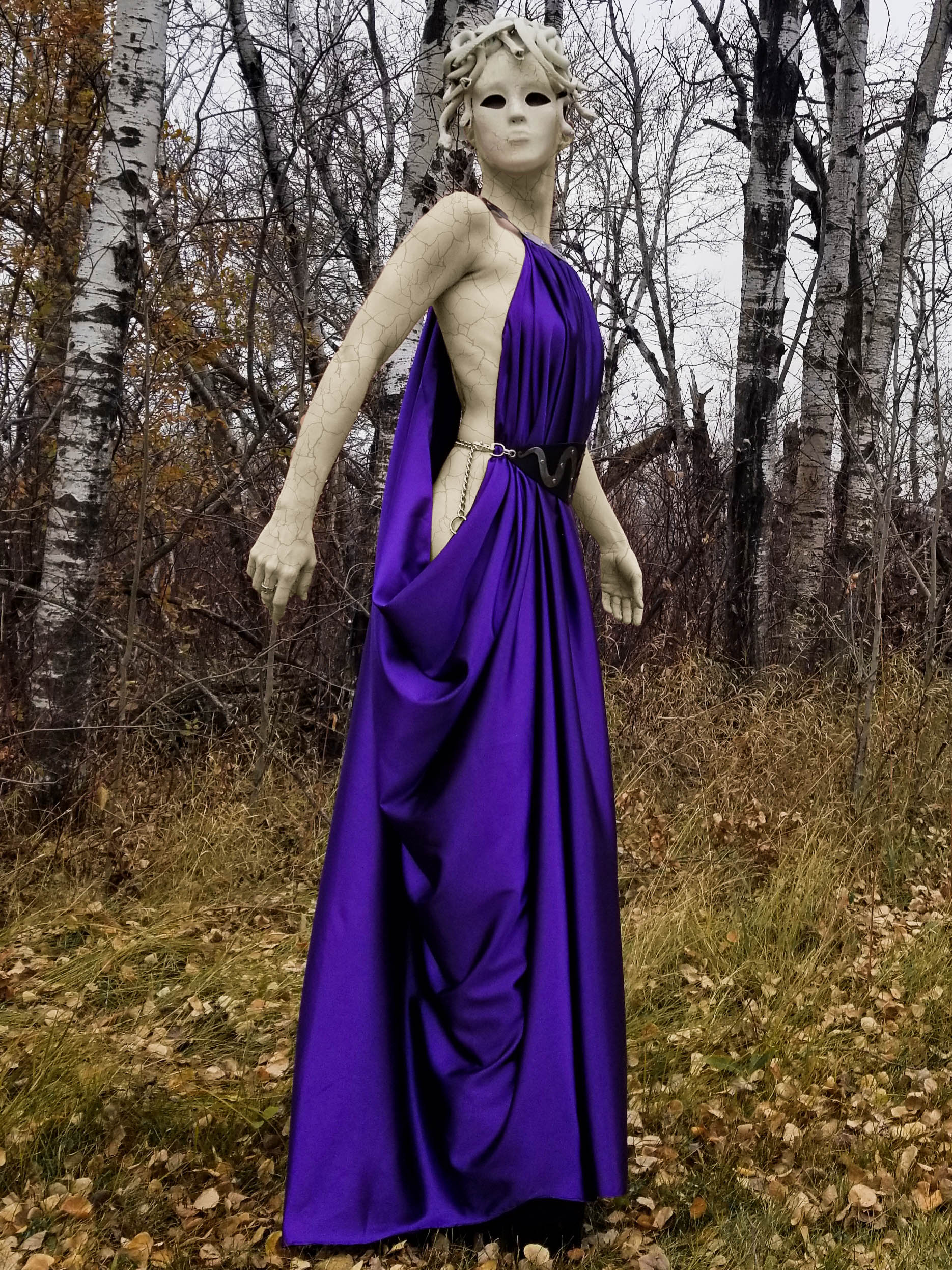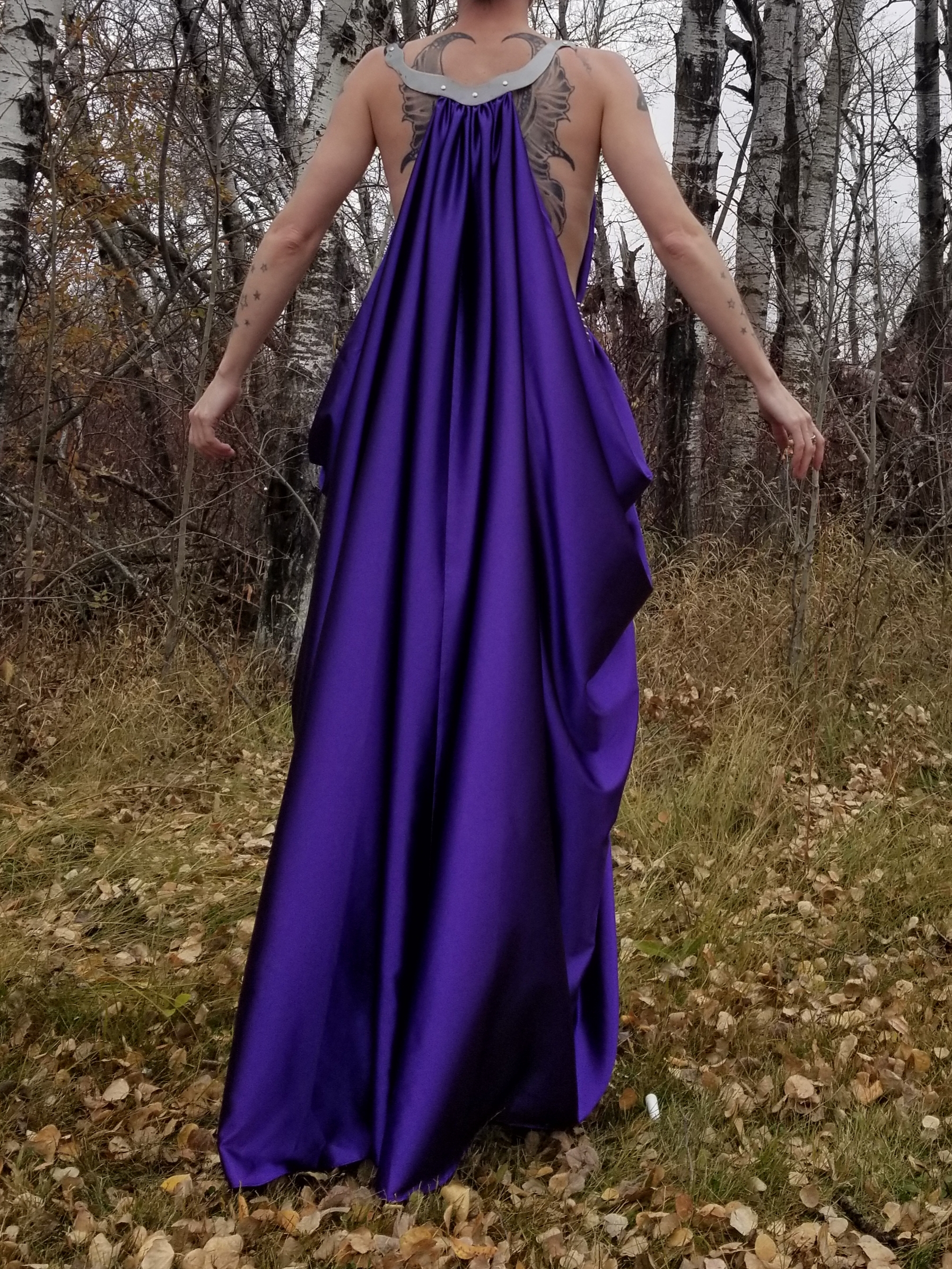 October 2020
The Medusa Gown
The perfect embodiment of the sum being greater than it's parts; this gown has much more than just 32 hours, 4 yards of luxurious imported satin, plasma cut metal snakes, chain and leather. It is a gown fit for a Titan. Eat your heart out, Perseus.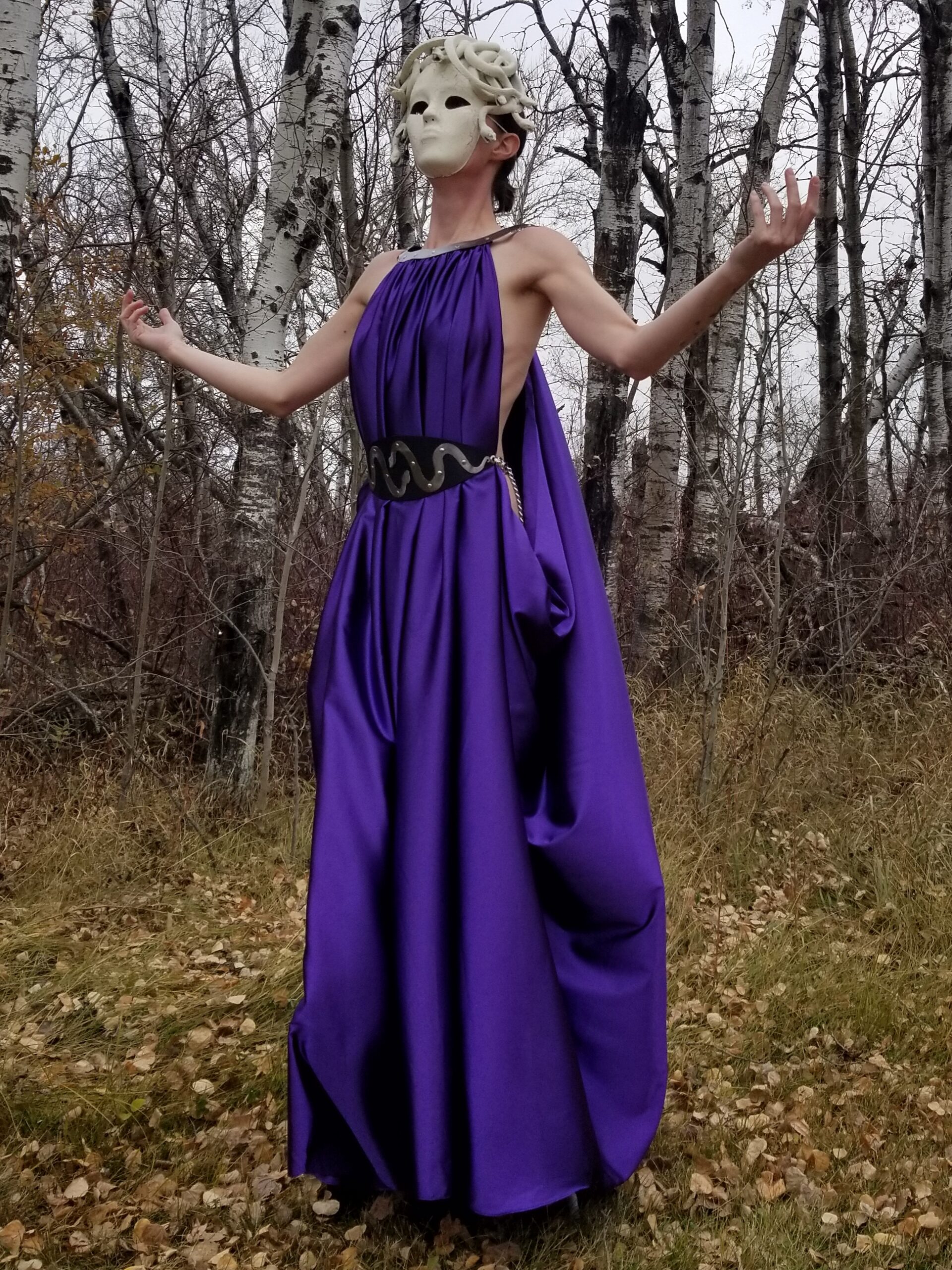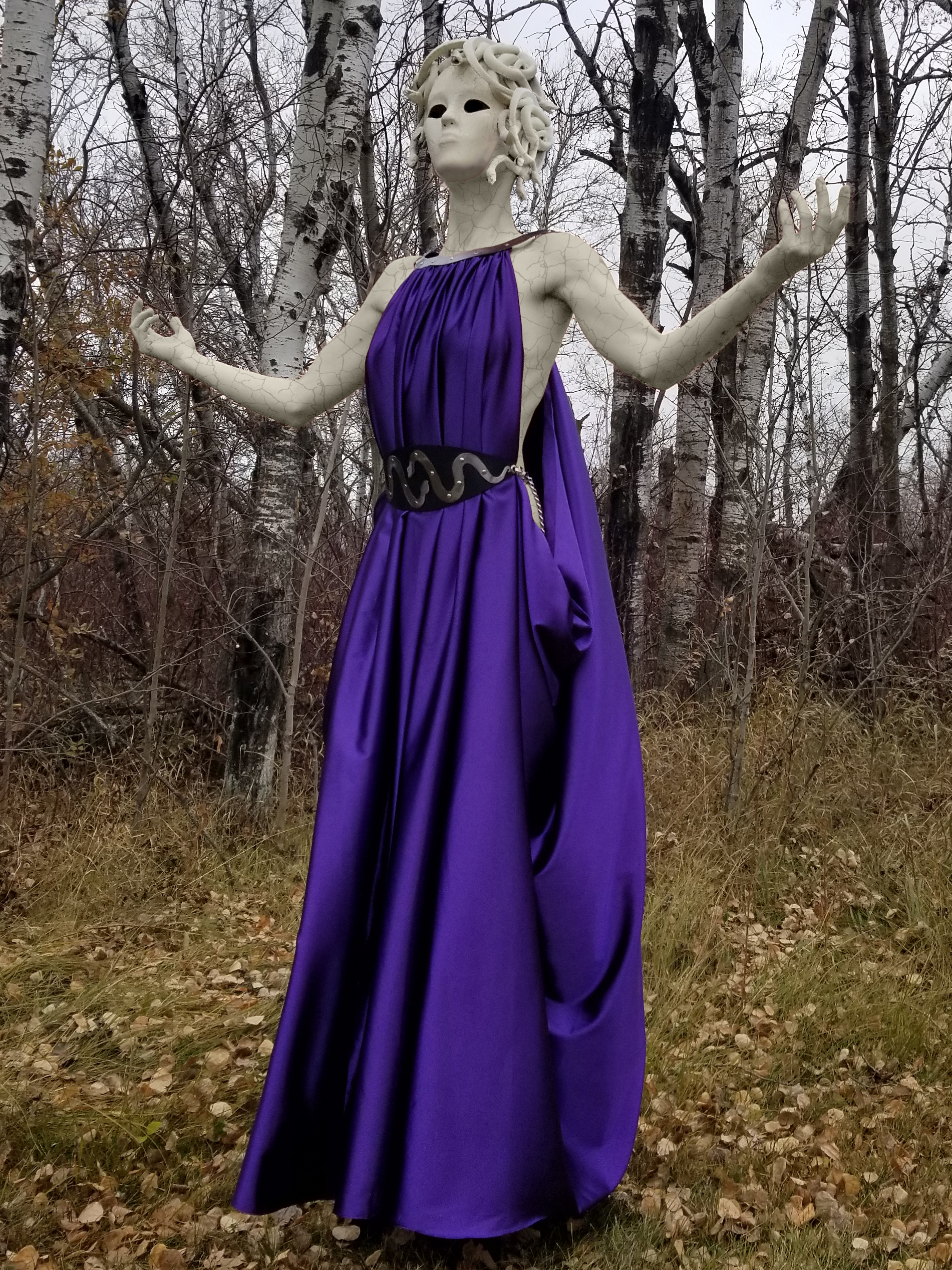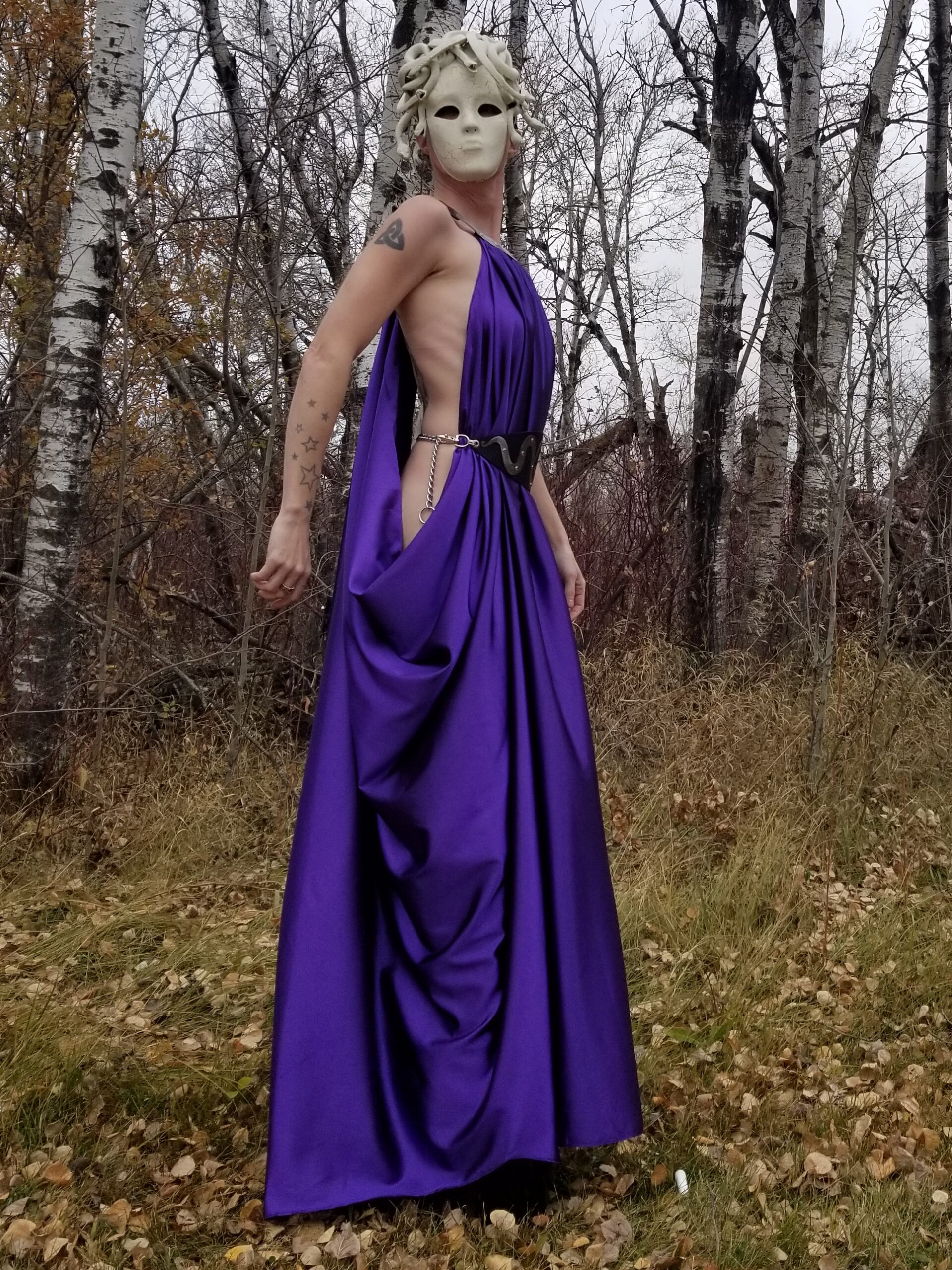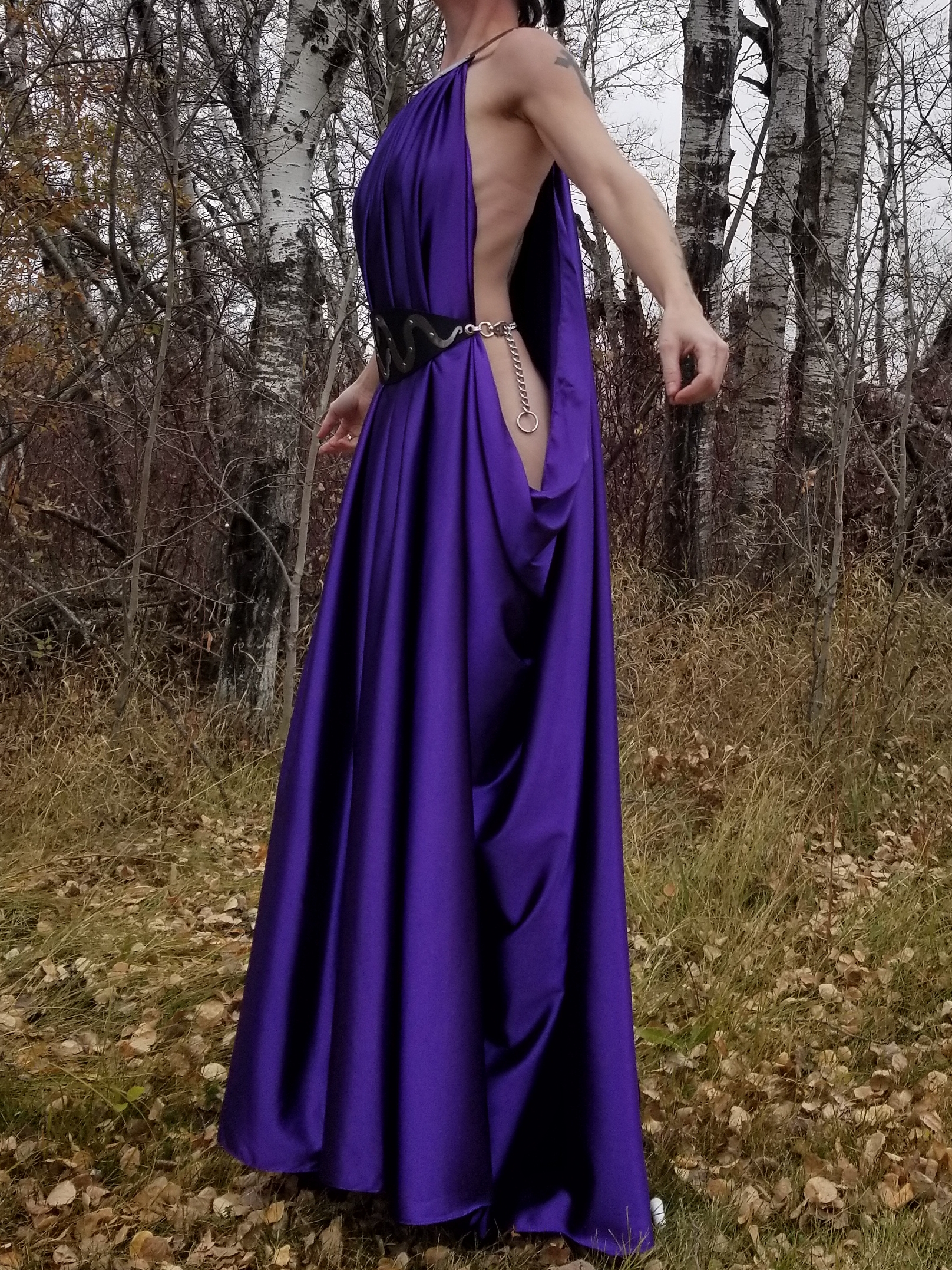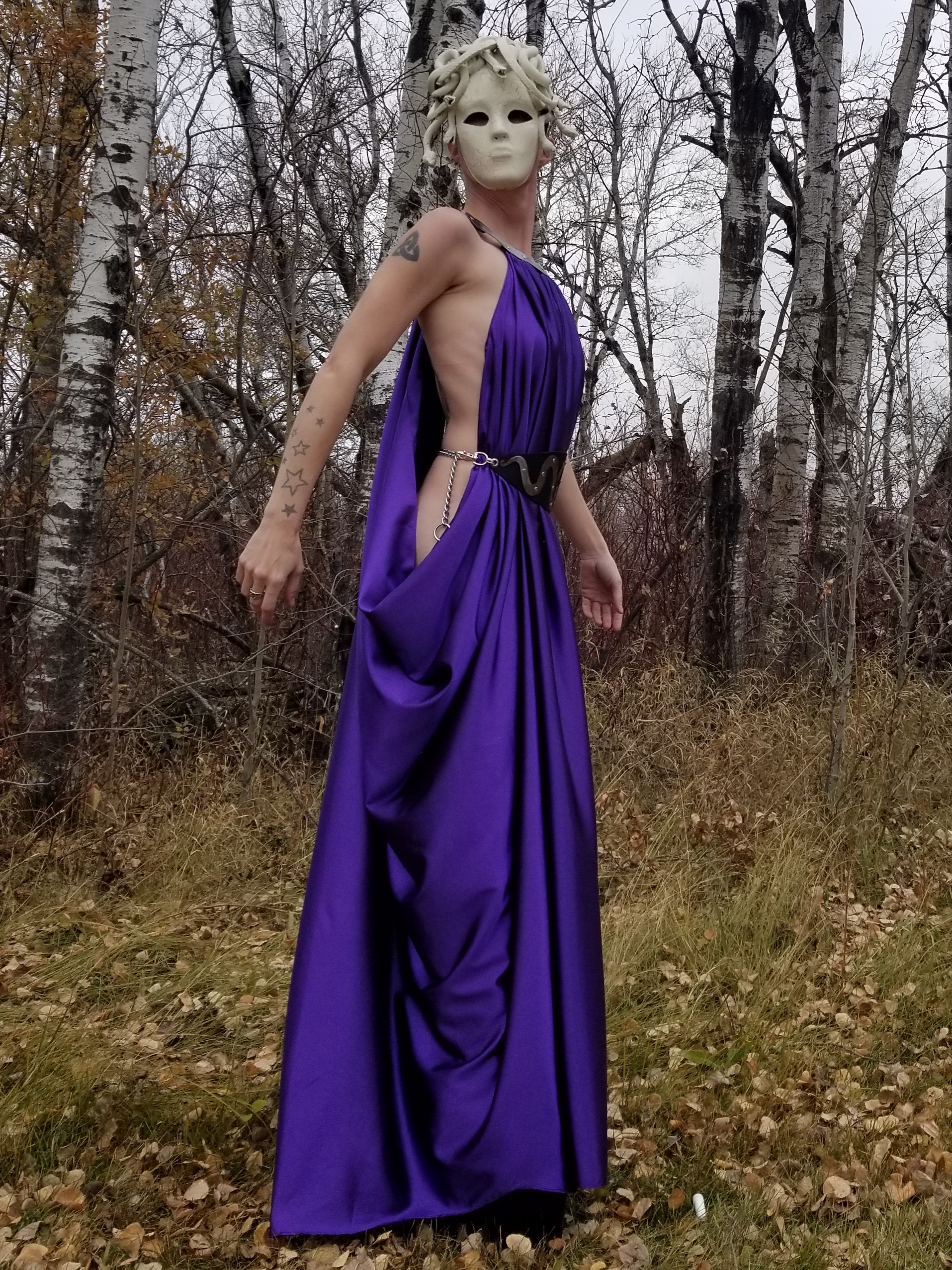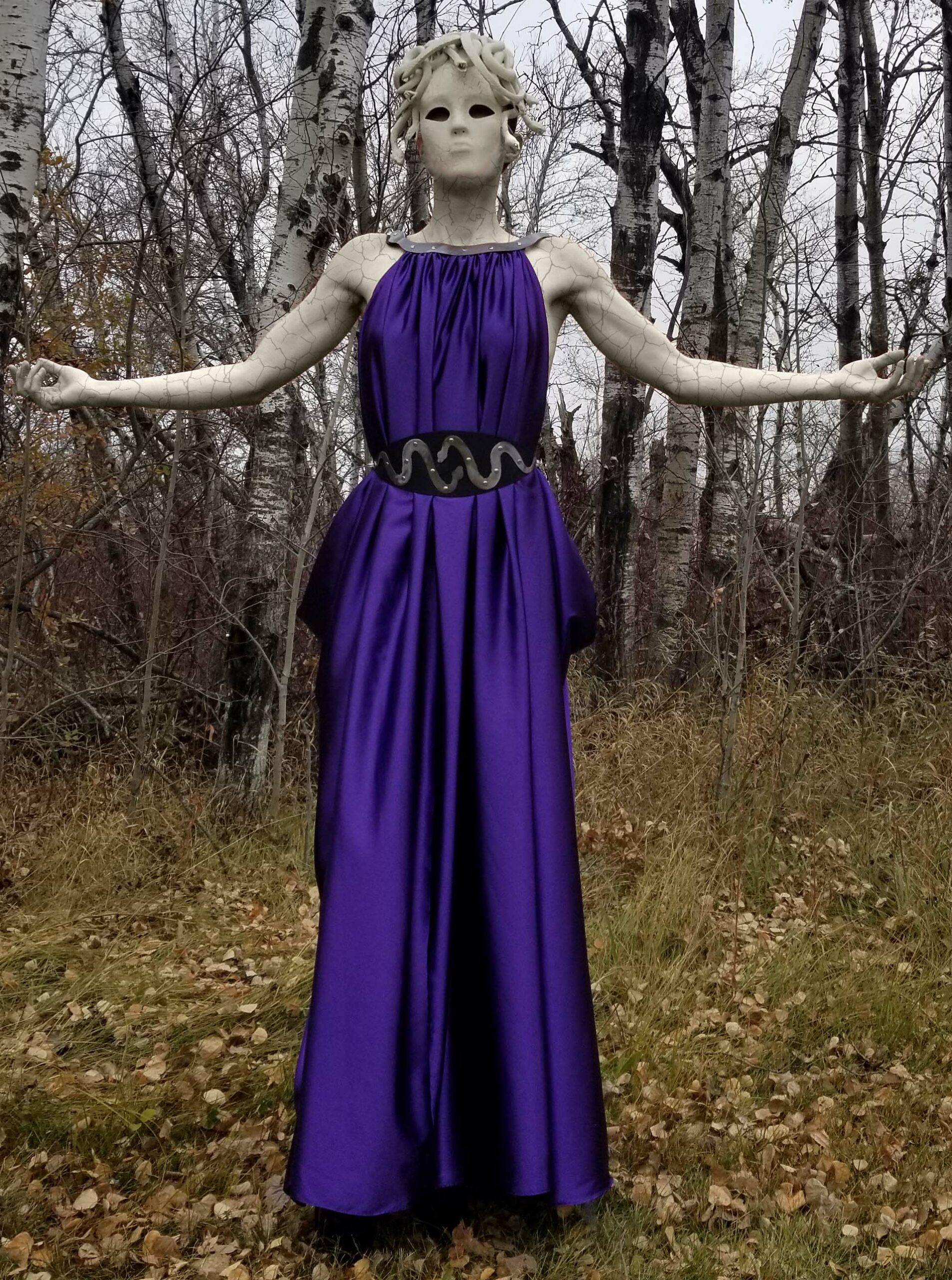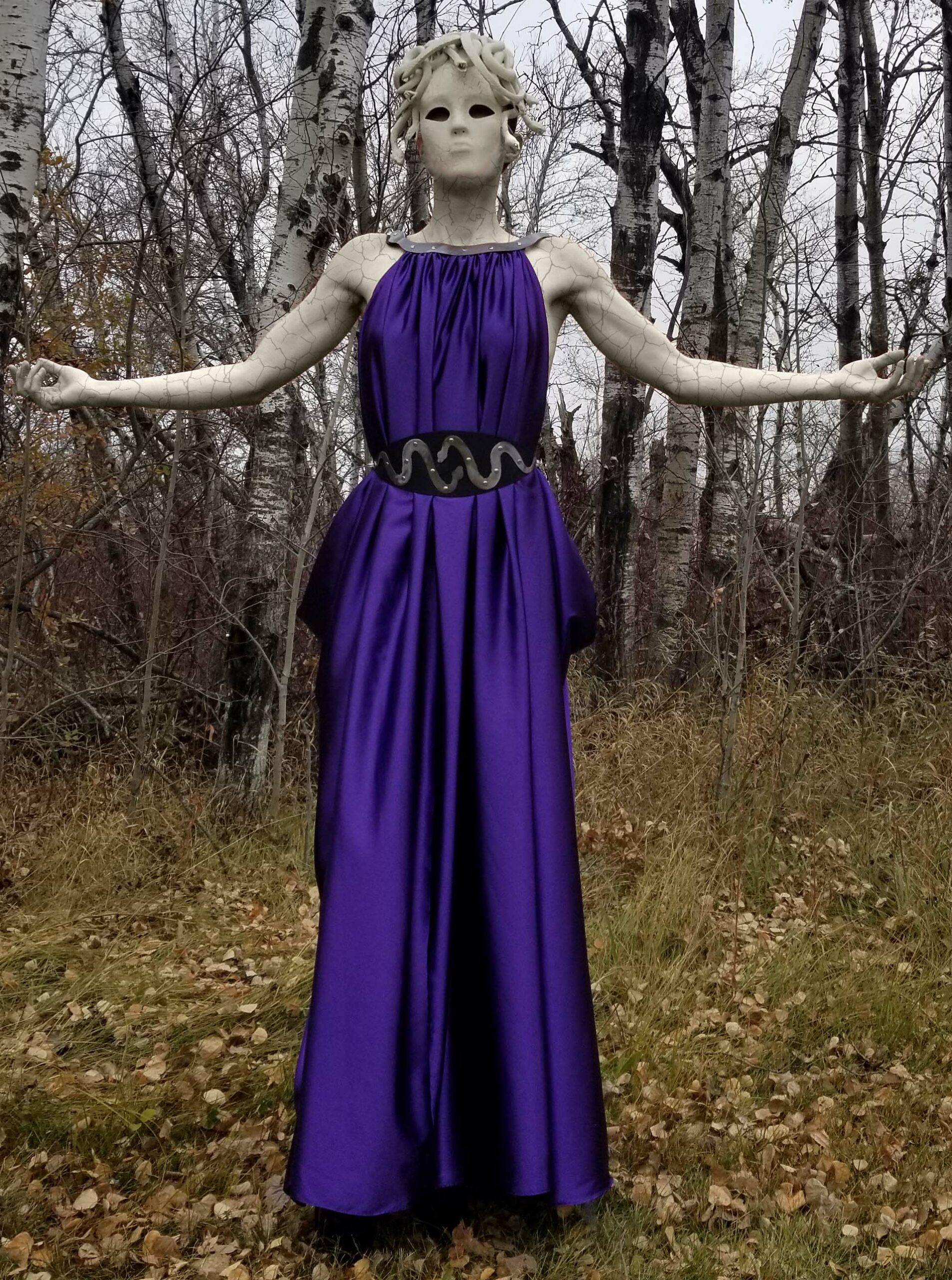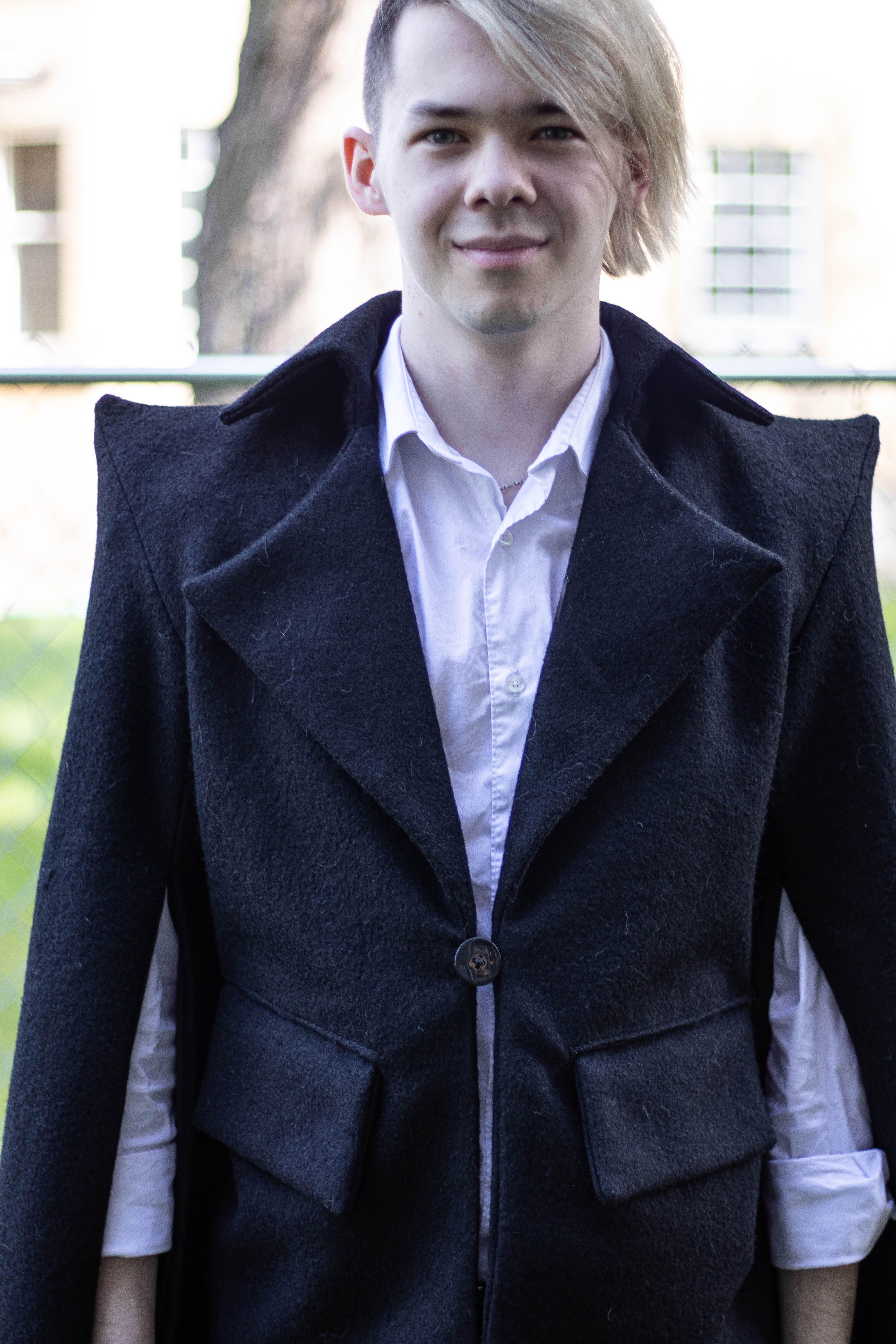 May 2022
Cruella Jacket
I was overjoyed to be asked to recreate this iconic jacket from the 2021 live action Cruella movie. Making this Jacket both accurate and practical was no easy feat, however, I prevailed with removable shoulder pads that self adhere to the inside of the shoulder seams.